List
Mix vegetables
Brand: Tangshan Dinghui
Place of Origin :Tangshan Laoting
Range of use :Catering/canteen/food processing plant
Whether to store at low temperature:yes
Shelf life: 24 months
Product Details

company information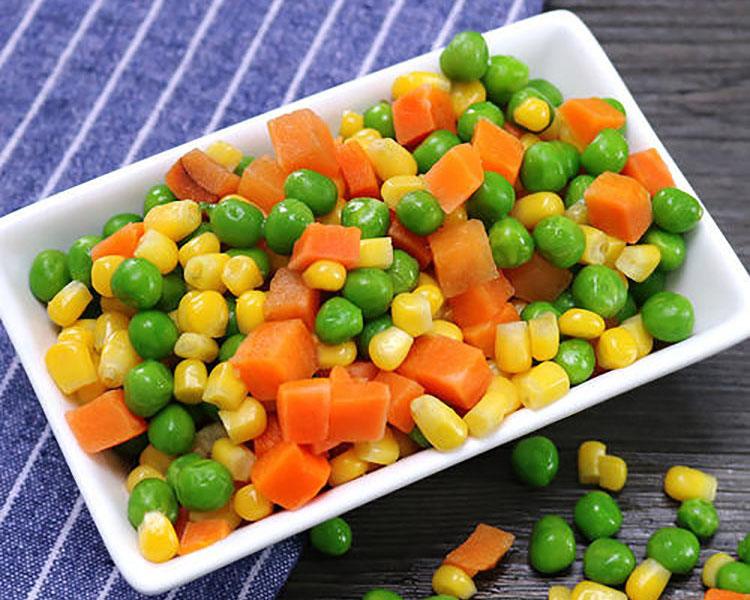 Thaw, half thawed, heated and ready to eat.
Common ways of eating:
1. Quick-frozen green peas side dishes (three-color mixed vegetables).
2. Quick-frozen green peas cold dishes.
3. Chinese special snacks.
Make "safe, hygienic and healthy" food
The company's production and operation: quick-frozen vegetables, cut dried lotus leaves, horseshoe powder
Undertake the distribution of raw materials such as factories, canteens, schools, etc.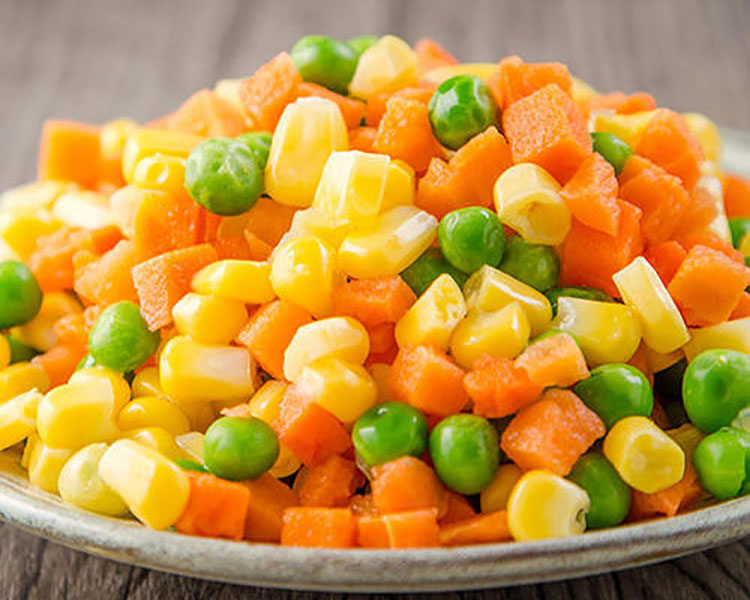 The company's main business is quick-frozen sweet corn, quick-frozen mixed vegetables, and quick-frozen green beans
Improper consumption of quick-frozen vegetables not only destroys their nutrition, but also damages the color, aroma and taste. The correct way to eat is to buy it and eat it right away. Don't store it at home, let alone store it outdoors. Secondly, quick-frozen vegetables have been cleaned, washed, and blanched before being bagged, so no additional washing is required. , Just defrost it.
Feedback form contact with us